Breads, Grains And Flours at Summervale
By David Morgan
Thursday, July 31, 5:30 – 8:00 PM at Burlington's Intervale Center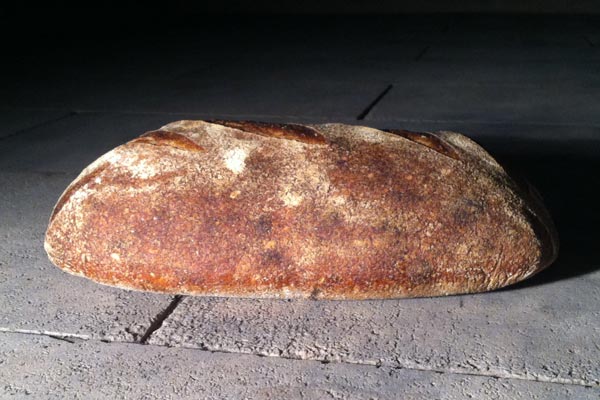 This Thursday marks the mid point of the 2014 Summervale season! Stop by the Slow Food Vermont tasting booth to sample and learn about delicious breads made with rye, wheat, kamut, and buckwheat and more. We'll have these ingredients on hand in their grain (or groat) and flour forms and kids will have the opportunity to grind spelt grain into flour for use in one of the recipes below.
Thanks to Bee Sting Bakery, Red Hen Baking Company and August First Bakery and Café for providing their amazing baked creations for this event.
Blueberry Spelt Flour Scone Recipe
*Makes about 9-10 scones
Ingredients:
2 cups whole spelt flour (can be supplemented with all purpose wheat flour)
1 tbsp baking powder
1/2 tsp of fine grain sea salt
1/3 cup of Earth Balance buttery spread, melted (sub with butter if you aren't trying to make them vegan, and if you want to be a bit healthier but still not have them be vegan, you can use 1/6 cup melted butter 1/6 cup vegetable oil combination)
1/3 cup of light agave nectar, maple syrup or honey
1 tbsp vanilla extract
1/4 cup hot water
3/4 fresh blueberries
Method:
1- Preheat the oven to 350 degrees.
2- Meanwhile, mix the dry ingredients and stir with a whisk to ensure they are well combined.
3- Then, after melting the 1/3 cup of buttery spread, combine the melted buttery spread, agave nectar, and vanilla extract. Stir once and then pour over the spelt mixture. Gently mix together.
4- Add the hot water and again gently mix until it's combined (try not to over mix spelt flour).
5- Gently fold the fresh blueberries into the batter. Use a 1/4 cup measure to spoon batter onto a parchment-lined baking sheet (to ensure that the scones will be the same size). Bake the scones for 15-20 minutes or until they are golden brown on top. These kept well in an air tight container for 3-4 days. I stored mine in the fridge and heated them in the microwave or toaster before eating.
Spelt Fruit Scone Recipe from Bee Sting Bakery
Ingredients:
Heavy Cream 225 grams
Maple Syrup 30 grams
Eggs 45 grams
Spelt flour 100 grams
All purpose flour 300 grams
Sugar 40 grams
Baking Powder 22 grams
Salt 3 grams
Butter (unsalted 100 grams
Orange or Lemon Zest 10 grams
Currants (or other dried fruit) soaked in hot water 125 grams
Egg Wash, sanding sugar as desired
Equipment:
bench knife or 2 knives, mixing bowl, wire whisk, pastry brush, parchment paper
Preheat Oven to 400 F
Cut butter into medium size pieces and reserve in freezer for about 15 min.
In small mixing bowl place heavy cream, maple syrup and eggs, combine with whisk. Place in fridge.
Mix the dry ingredients in a large bowl or on a counter top. Spread butter over dry ingredients and coat lightly with flower. Cut butter into flour.
Make a well in the center and slowly pour liquids in. Toss dry mixture in and combine with the bench knife without kneading until all liquid is absorbed.
Add orange / lemon zest and currants and carefully fold in.
To achieve a flaky texture fold the dough like a business letter twice, with 15-20 minutes cooling after each fold, or push dough into a rectangle right away.
Cut scones into desired shape and size with a cookie cutter or bench knife and place on a baking tray lined with parchment paper.
Brush with egg wash and sprinkle with Turbinado sugar if desired.